Louisiana Roof Insurance Claims
The roof is the part of your property that protects you and the people inside it from the elements. It's also one of the most expensive parts of a home to replace. With the damage your roof withstands, it's crucial to get replacement whenever possible — preferably, without you having to pay out of pocket for it.
This is where a roofing insurance claim comes in. With a successful claim, you can benefit from your insurance policy as it indemnifies you for a roof replacement.
As we all know, with a replaced roof comes more years to your home's structural integrity and a new layer of protection for you and your family.
You deserve to sleep well at night knowing that you have a sturdy roof over your head.
Learn more about filing an insurance claim for a roof replacement in Louisiana.
What Every Homeowner Should Know About Filing Roof Insurance Claims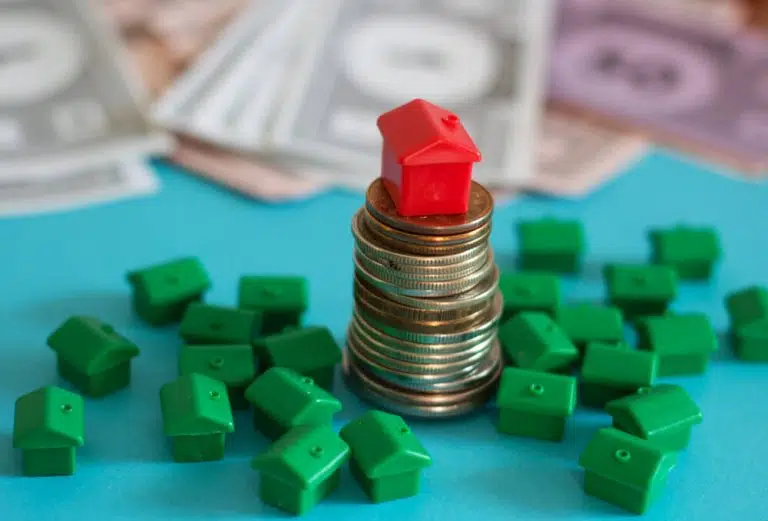 There are certain things you need to know about roof insurance claims in Louisiana.
Here are some of the most crucial things to consider as you go about replacing your roof with roofing insurance: 
You Cannot File a Roofing Insurance Claim to Get Upgrades on a Roof
Generally, roofing insurance claims in Louisiana do not cover roofing upgrades. Your insurance policy will only identify you for either a roof replacement or repair.
The coverage takes care of replacements and repairs that restore the integrity of your roof. If you want a better roofing system, you will have to pay for it yourself.
Roofing Insurance Will Cover Replacements or Repairs If the Cause of Damage Is in Your Policy
Even if your roof sustains extensive damage, roofing insurance coverage isn't a guarantee. Your roofing insurance will provide coverage for replacements or repairs if the cause of damage is in your insurance policy.
For this reason, always shop around for roofing insurance that covers you for the broadest possible contingencies.
Generally speaking, we've found that most homeowners' insurance claims will cover roof damage caused by the following:
Lightning
Fire
Hail
Force Majeure ("Acts of God")
Objects that have fallen on your roof provided that you didn't cause them
Louisiana Homeowners Insurance Laws
As mentioned earlier, homeowners' insurance in Louisiana covers roof damage. Besides roof damage, there are other claims you can legally make from your homeowners' insurance provider. One of them is for injury to anyone inside your property.
According to Louisiana's homeowners' insurance laws, insurance protects a homeowner from liabilities if someone gets hurt as a result of a damaged roof.
The liability protection of a homeowners insurance claim applies whether a person got injured inside your home or outside. You will be covered as long as the injury occurred on your property.
Types of Homeowners Insurance Coverage
Not all types of homeowners' insurance offer the same level of protection. Some cover the basics like repairs and the replacement of a roof. Others have higher coverage limits for high-value items like cars or jewelry.
Here are the eight kinds of homeowners' insurance based on their scope of coverage.
HO-1: This is the most basic type of homeowners' insurance. It doesn't cover property damage, but it covers repairs to your home's structural parts like your roof.
HO-2: This form of insurance has the same scope of coverage as HO-1 but includes protection for property damage.
HO-3: HO-3 covers repairs, replacements, and property damage. This form of insurance also provides coverage for liability and living expenses.
HO-4: Unlike the three types of insurance coverage mentioned, HO-4 is renter's insurance. For this reason, it offers no more than property and liability coverage.
HO-5: HO-5 is the most comprehensive form of homeowner's insurance anyone can get. Besides coverage for damages and liability, it has higher coverage caps on high-value personal items.
HO-6: This is a form of homeowners' insurance for people who live in condos. Because condos are often under the insurance coverage of the building owner, HO-6 offers limited coverage for repairs.
HO-7: HO-7 is a form of insurance that covers mobile homes. This form of homeowners' insurance will offer coverage for repairs and liability.
HO-8: HO-8 is for homeowners who live in older homes or historically significant homes. For older homes, HO-8 is a more practical option for repairs and roof replacement.
Louisiana Public Adjuster Laws
Sometimes, you may find that it's in your best interest to hire an insurance adjuster that doesn't work for your homeowner insurance company. The alternative is a public adjuster.
In Louisiana, you can hire a public adjuster to determine the extent of your roof's damage and the fair payout from your Louisiana roof insurance provider.
If you decide to go with a Louisiana public adjuster, you must be aware of the following: 
You cannot hire a public adjuster on a contingency basis.
Public adjusters must present you with a contract that details their services, fees, and means of remuneration.
A public adjuster cannot interfere with your dealings with the insurance company or your attorney (if you are speaking with an attorney for your roofing claim).
No public adjuster can impose a separate fee on late payments or collections
Roofer or Insurance? Who to Call First?
If your roof sustains significant damage, don't make the mistake of calling your insurance provider right away. Instead, call your roofer for an inspection.
By getting a roofing contractor on the phone, a roofer can inspect the damage and give you an honest appraisal of repairs or replacements. Also, roofers in Louisiana work with insurance companies anyway. For this reason, calling your roofer first is like hitting two birds with one stone — you get a service estimate and notify your insurance provider at the same time.
Most importantly, you maximize your chances of getting a fair payout. By getting your roofer's estimate first, your insurance provider will not have a chance to offer you a lowball offer.
How Do Roofing Companies Work with an Insurance Company?
Roofing companies like ours deal directly with insurance companies through damage estimates. Contractors will share their honest assessments of the damage with an insurance adjuster.
From here, the contractor and insurance adjuster determine the ideal payout for your roof's repair or replacement.
Roof Supplement Claim
Sometimes, your insurance provider will leave certain items out of your policy. Regardless of the reason, you need a roofing company to help you file a roof supplement claim.
A roof supplement claim allows you to add certain terms to your insurance coverage. With a contractor, you can identify what other areas need repairs or replacements even after you have filed your roofing insurance claim.
Call us to learn more about supplemental roof claims in Louisiana.
Do You Have to Pay a Deductible for Roof Replacement?
You must always pay a deductible when you're getting a roof replacement. In Louisiana, doing so will protect you from any accusations of insurance fraud and maximize your chances of receiving coverage from your roofing insurance provider.
How To Maximize Your Insurance Coverage and Get Your Roof Fixed
You must do two things to maximize your roof damage claim.
First, check your insurance policy. In particular, check to see if the cause of damage is listed in your policy.
Once you've done that, call a roofing contractor. A roofing contractor can inspect the damage and offer an honest quote for services and replacements. The findings of the contractor will also help an insurance adjuster determine the proper coverage amount for your roof insurance claim.
Are you looking for a roofer who can fix your roof and help you with your roofing insurance claim? Look no further. Get in touch with our team of roofing experts now for quick, hassle-free, and affordable roofing repair and replacements.
Check Your Local Roofer Insurance on the Following Locations in Louisiana
New Orleans
Baton Rouge
St Rose